Google Places Key to Being Found in Local Search Results
UPDATE: May 30, 2012.
Google Places is Gone – Google+ Local the New Key to Local Searches
Click the link above to see the post with the new details.
——————
UPDATE July 22, 2011
Yesterday, Google updated their Google Places… again.  This update directly impacts local businesses that are looking to be found where their prospects are looking – in local search results.  You've no doubt noticed in most local searches, the Google Maps results show above the rest of the organic search results.  It's the local businesses Places page that shows up in these Map results.  That's why yesterday's changes are significant.  I'll share the updates and then share what you can do to optimize your Places page.
According to Google's blog, this update is part of the ongoing evolution of their Place pages.  You can see screen shots of the changes below.
Highlights and Takeaways for Local Business Owners
Reviews from other web sources have been removed from the Place pages.  This is very significant.  We had one client who had done an outstanding job getting their customers to submit reviews on Kudzu.com (screen shot below).  Previously, Google pulled all of these into their Places page, so it showed many outstanding reviews.  As of yesterday, all of those are gone.  The only reviews being shown now are those that were submitted directly onto the Google Places page.
Key Takeaway: Get your happy customers to write positive reviews about you directly on your Places page.  Use the icons shown in the image to right to share your page.  Do not attempt to enter these reviews yourself.  Even if customers have previously submitted testimonials, you should not enter them all.  Google is smart.  They will know that all the reviews are coming from one ip address and your account could be banned.
The citations down at the bottom of the Places page have also been removed.  The citations were the other websites around the web where your business was mentioned.  Having these "mentions" on other local sites and directories was a critical part of showing up higher in the Google Places rankings.   This makes sense because Google aims to show relevant results.  Therefore, they would want to see that you are a real business.  Even though these were taking off of the page, it would certainly make sense that they would still be part of the algorithm to help you attain a higher ranking in the Maps results.
The 'Add a Photo' is now in a more prominent location to enhance user experience.  Therefore, it's even more important to make sure your listing is complete by adding photos to enhance your listing.
Use these tips to keep your Places page up to take so it can be a relevant source of information for your prospects, and thus, be more likely to be found in the local search results.
As we stated in the original post (below), setting up a Google Places is key to being found in local search results.  It's free to set-up.  If you take care of your own online marketing, you definitely need to have Google Places as part of your strategy.
It is of course part of every package we do for a local business looking to be found online.  Below are the key points to keep in mind when you do your updates, but first here are the screen shots of the Maps listing and changes:
The first screen shot shows how the Maps (Google Places) results are showing up above the "traditional" organic results in local searches.  One of our clients, a local pest control company shows up #1 in both the Map results and organic results.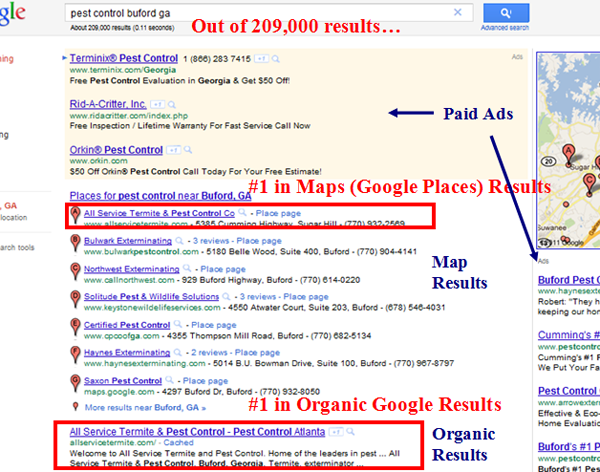 This second screenshot shows how their page appears after the change.  At the top, you can see the prominent location of the "Write a Review" and "Add a Photo" buttons.  Also, at the bottom in the area, where it previously showed the reviews from other websites, now, it shows a link to those reviews.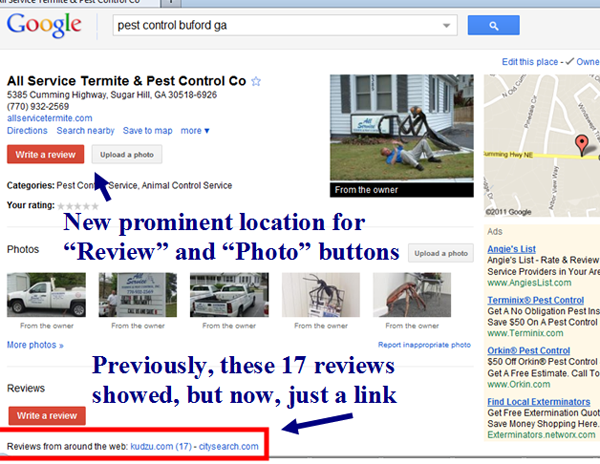 Google Maps Optimization
As mentioned, if you are a local business local to be found online, you certainly want to make sure Google Places is part of your strategy.  Here are the main points to keep in mind:
Be certain you use your exact business name, address and local phone on your Google Places listing and all other local directory listings.  People have been tempted to "stuff" keywords in their name, but if this is not your official company name, it will not match with the official records on other sites, so you will not improve in the rankings and you could be banned for using a fake name.
Make sure that your company is listed in other local directories, so you will have the citations for relevancy.
Be sure to complete your listing with 10 photos and 5 videos
Take advantage of the coupon feature offered by Google Places and add a coupon
As mentioned above, get your customers to leave a review on your Places page.
Be certain that the main website that you have linked to your Places page is optimized for search engines and keep the keyword phrases the same between each.  The description on your website and Google Places should also be the same or similar.
Make sure that other popular sites online are linking back to your website and your Places page.  Also, be sure that other popular sites are linking back to those sites.  For example, YouTube is a popular site.  You may have a video on YouTube. The description of this video could link to your website and/or your Google Places page.  Then, other articles you write on popular directories could link back to your YouTube video.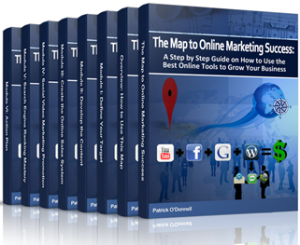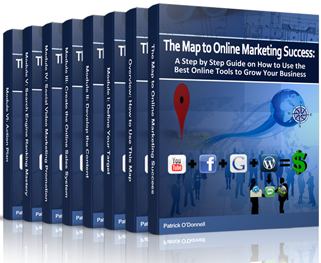 I trust that these strategies will help you use online marketing to grow your business.
If you prefer to have your online marketing "done for you," simply request a free quote and we will contact you with the best, most affordable options to grow your business online. From Google Places optimization to full online marketing campaigns, our clients know we deliver results at superior value.
Or, if you are interested in learning the detail of how all this works and knowing the best tools to use to do it yourself, you can view The Map to Online Marketing Success.  We offer a FREE info-packed 45 minute webinar on how to use these tools to grow your business.
Also, if you have any feedback or questions, please leave a comment below.  If you found this update helpful, and feel others could benefit from this, please use the share icons at the bottom of the post to share via e-mail and/or your favorite social networks.
Thank you and best of luck in all you do.  Go forth to light, love and serve the world and live the life you have always imagined!
————————————-
Original post continued below
————————————-
August 27, 2010
Did you know the Google Local Business Center is now called Google Places?  If you have a business, you need to claim your listing and make sure it's properly completed.  It's Free!
This blog post shows you how you can do it yourself for free, or if you would rather not worry about the keywords, the set-up, the rules and guidelines to follow and ongoing maintenance, click here for details on how our professionals can take of it for you.
What is Google Places?
This is where you claim your listing in Google Maps to showcase your businesses.  Often these results show up at the top of the organic Google search results (a screen shot of Google Maps results is shown in the image below).
(Image deleted upon update)
When people are looking for local information, they use search engines – like Google – 82% of the time, so you certainly want to be in the search results when potential clients are looking for you.
Google Places allows you to include your business contact information, hours of operation, directions and even photos and videos.  You can also upload menus and coupons.  All of that is free!  Then, for a fee you can use Google Tags to stand out from your competition with tags on your listing (note: As of today, they are offering a 30 day free trial of Google Tags, but this may not last).
Also, before you set your Google Places, be sure to do keyword research to find what users are typing into Google to find businesses like yours.  (Google Keyword Tool offers a good place to look or you can speak to a professional with more in-depth keyword tools).
For additional information about Google Places, click play to watch this video below and be sure to see the tips below the video:
If you would like to set up your Google Places account on your own, and would like a guide, you can see Google Places Help and the Google Places User Guide.
Tips:
When setting up your listing (and uploading content), be sure to use the best keywords that you found from your research so your business listing will show up and be higher in the ideal Google Maps results.
Be sure to complete your profile (including photos, videos, business hours, methods of payments, etc.) so you will be more likely to rank higher in the map results.
For service-based businesses that do not have a retail store and go to the customer, you can enter your service area by listing cities or zip codes served.
After setting up your listing, be sure to update it at least every month.  You can add posts to your listing and they expire after 30 days, so you will want to keep them updated.
Use a direct-response ad or coupon to give users a reason to visit your store, office or website.  Then, give them something of value so they will provide their address, phone or e-mail.  Deliver outstanding service and follow-up to secure additional sales.
Would you like a professional to set-up and maintain your Google Places account for you?
The above shows how you can set your account up for free, but many times after providing similar information, we've been told:
"Wow, this is great information and looks like something I should really do, but I just don't have the time, so could you do it for me?"
If that's how you feel, yes, we can do it for you.
For further details or to get started, click here for our Google Places setup service.
Finally, while optimizing your Google Places page is certainly only a portion of a full online lead generation strategy, it is an important part of it.  Therefore, if you know business owners that could benefit from this information, please use the Share buttons below to share this post.  Also, be sure to leave a comment below on what you think and how you have used Google Places or other tools to reach success.
Tags: Being Found Online, Google Local Business Center, Google Maps, Google Places, Local Search
Feedback
Comments: 13