Google Places is Gone – Google+ Local the New Key to Local Searches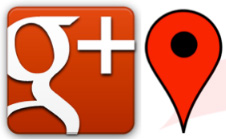 As predicted, Google recently replaced its Google Places pages with Google+ Local pages. This automatic conversion, which switched 80 million Places pages to Google+ Local pages, has set a new bar for businesses when it comes to their internet presence and customer connectivity.
New Look and New Possibilities
Merchants and customers will see several new changes and options when it comes to utilizing Google's engines for local searches. The new Google+ Local pages contain:
"Local" tabs within the Google+ main page
Zagat reviews that have replaced the Google five-star rating system
Google+ Local options in other Google pages, such as search, Maps, and mobile,
A new "circles" filter that makes accessing reviews and recommendations from friends and associates easier and more user-friendly
The free integration of Zagat reviews offers businesses new opportunities to shine in specific areas. Zagat's 30-point scaling system allows for more detailed feedback from reviewers. The new system enables customers to rate businesses in individual areas such as Food, Décor/Atmosphere, Service, and Cost. With its sleek design, pages on Google+ Local are much more appealing on an aesthetic level than their predecessor.
Aside from the advanced rating system and overall appearance, Google+ Local pages also creates a more "social" atmosphere where merchants can interact with customers and potential clients in a similar manner to Facebook, Twitter, and Foursquare, an option that Google Places did not have. Users will also be able to search Google+ Local pages using multiple criteria such as "your circle," which shows pages their friends have visited or "touched.
SEO Benefits and Business Potential
With the return of their two search-box option and new Zagat review system, Google+ Local pages gives companies an avenue for unlimited traffic if they choose to accept it. Since Google's blog has stated that merchants can continue to manage and update their information from Google Places, some businesses will be content to let their ads automatically redirect clients to specific pages. However, businesses that not only adopt Google+ Local pages but also learn to use all of its features will undoubtedly raise their traffic level and thus their customer base.
We were going to add all the pretty screen shots of the new layout and advanced options, but it was already done well, so you can check out Search Engine Land's post here for those details, or see Google's video below.
"

Tags: google + local, Google Places
Feedback
Comments: 1