Video Marketing to Increase Leads and Sales
This post is the third in the series. Click 'Lessons from a Billion Dollar Launch' to see the 1st part of the series, and How Web 2.0 Marketing Works for the 2nd part of the series. In this post, you will learn…
What do the large company earning $1 billion in a weekend,
The small business that grew from $4 million to $50 million,
And the other examples in this letter series have in common?
One word: Video.
You can click play to watch the video or see the written version below for all the answers.
Smart companies, from construction contractors to health care professionals to professional service firms are using video to attract more clients and close more sales.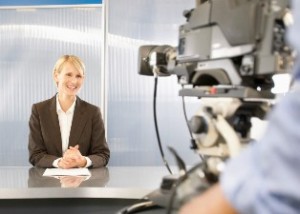 Just days before the iPhone 4 launch, Steve Jobs gave a keynote presentation that released the details.  The speech was recorded and the video was promoted online.  Thus, potential clients were connected by watching the video, the buzz for the product was circulating and being promoted for free via others comments in social media.  This was a huge factor in leading to the $1 billion earnings in a weekend.
Gary Vaynerchuck had a passion for wine.  He started talking about it – passionately – on video.  He posted the videos online, and thus connected with potential clients and sales soared, taking his business from $4 million to $50 million.
Numerous research studies have proven that those properly using video make more money.  Why?
1.    Video allows you to connect with your clients and potential clients.  Decades of television and movie watching have caused our clients to demand more from us. By appealing to multiple senses and allowing your clients to see, hear and experience your company's message, you can connect on a far deeper level, and thus, gain their trust and close more sales.
2.    Video is found easier in the search engines that any other type of content.  Today your potential clients want to be able to find what they are looking for immediately.  To do so, they go to the Internet and the search engines.   The proper use of web video quickly multiplies your chances of being found in the search engines.
The statistics shared at a recent Direct Marketing Association meeting by the CMO of eCorpTV.com provide specific numbers to these points:
Video results are not just two times or even 10 times as likely, but rather videos are 53 times more likely than text only pages to show up on the first page of search engine results
Brands using online video have seen lifts of 20% to 40% in terms of incremental buying, with conversions that are twice the rate of other media
Source of the statistics: TargetMarketingMag
…and video viewing keeps growing:
Last month, over 14.6 billion videos were viewed on YouTube alone
Cisco predicted that by 2014, online video will make up 91% of the Internet traffic
As a business person, which side are you going to be on?  The side that watches the videos that others create or the side that embraces this new media to connect with clients and close more sales?
Tags: Featured, Video Marketing
Feedback
Comments: 2