Is your lead capture and follow-up the best it can be?
Are you following up automatically across multiple channels in one system?
Learn how to Automate Mobile + Email + Voice + Webinar Follow-up.
We'll keep this one simple.  No fancy videos or design here.  Let's just get right to the point…
Are you using a business building system that increases your client base and sales by integrating lead capture and follow-up across multiple channels?
If not, did you know…
Most business owners and sales professionals are losing sales since they are not effectively capturing leads and following up with them.
Over ½ of all leads are not followed up with after the first contact
80% of sales happen on or after the 5th contact!
78% of consumers use two or more channels when making a buying decision, according to Oracle's 2011 survey.  If you're limiting your business to just one, you're losing sales.  It's that simple.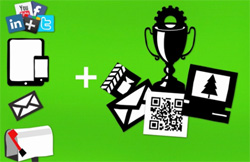 Now, what if there were a system that allowed you or sales people to capture leads while speaking on stage, while on the showroom or tradeshow floor or while they were sleeping via voice, email, text or web?
…and what if there were a system that allowed you to follow-up automatically by voice, email, text message, direct mail and it also integrated event and webinar registration?  …and this follow-up could be done automatically before you or your sales person even left the stage, showroom or tradeshow floor …and you could see the social influence of each of the subscribers so you can directly contact those with influence in your market?
…and what if this business building system was all in one system and it was used by #1 New York Times best selling authors (Brendon Burchard and Tim Ferriss), top public figures (Tony Robbins, Harvey Mackay), and a variety of business from large companies to local businesses and non-profit organizations to affordably and effectively organize their lead capture and follow-up to be as successful as possible… and they've made millions of dollars from it.
Intrigued?   Try the live demo right now for free.
If you are specifically interested increasing leads and sales at trade shows, click here for the trade show demo and free video.  Otherwise, for all others…
All you need to do to is:
Text your first name and email address to 404-586-4800
That's it. It's simple. Send a text message to the number 404-586-4800 with your name and email address. International users, text to +1 (404) 586-4800.
Again, it's free and no purchase of anything is required.
Also, when you do, you also receive instant access to an excerpt of The Map to Online Marketing Success.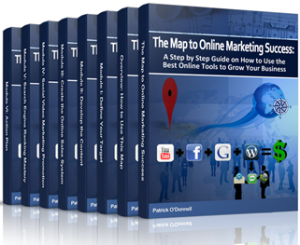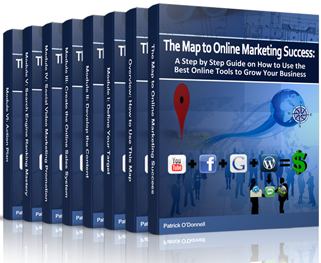 This section (specifically pages 74-83 and 97-104 for those keeping track) includes step by step details on how to create or enhance your Facebook page, and how to promote it.  It includes a case study on how one company used strawberries to add 100,000 fans to their Facebook page in four days, which led to a double digit sales increase!
So, simply, text your first name and email address to 404-486-4800. When you do, you'll see the first example of how this system works and you'll access get access to the Facebook guide and case study, so you can apply the strategies to your business.
Tags: automated follow-up, lead capture, lead followup, text lead capture, trade show lead capture
Feedback
Comments: 2