How Web 2.0 Marketing Works
This post is the second in the series. Click 'Lessons from a Billion Dollar Launch' to see the first. In this post, you will learn…
How a small, neighborhood wine store increased sales from $4 to $50 million,
A Fortune 500 company sold $6.3 million of their products, and
how a local charity had 11,000 potential donors visit their website in 24 hours
…all using the same strategy – for FREE – and how you can you apply it your business right now.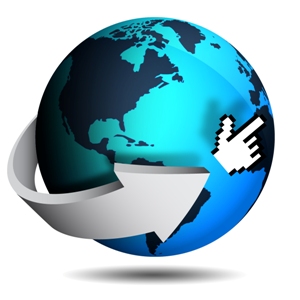 Are those the kind of results you would be interested in learning more about?  This second letter in the series goes a step further than the last as it shares what's working in this economy right now to attract more clients and close more sales.
Let's start by looking at the first steps the top example mentioned above used in an attempt to generate more business.  You may have heard the story Gary Vaynerchuk and his family business.  Their neighborhood wine store, Wine Library, wanted to increase business, so they tried several approaches:
They spent $15,000 in direct mail, which led to 200 new customers
They spent $7,500 in billboard ads and that lead to 300 new customers
Then, they decided to give video and Web 2.0 strategies a try.  They started a daily webcast and then spent $0 to promote through social media.  That led to over 1,800 new customers and they grew their business from a $4 million business to $50 million business.
Or, for another example, how about taking a look at what a grill salesman did?  He was selling a few grills, but he really loved to grill all kinds of foods on his grill.  Therefore, he started a very simple web-based cooking show.  This was not an elaborate or expensive TV production, but rather simply an ongoing series of online clips that showed him cooking different types of foods on his grill.   The online show increased in popularity and sales of his grill exploded.
Big businesses are following this approach too.  Dell computer has sold over $6.3 million of computers using Twitter, and again, Twitter is free to use.
You may have noticed Pepsi did NOT run a Super Bowl ad in 2010 for the first time in 23 years.  Why?  They stated that they wanted to seek out more people via purposeful promotional campaigns and create a movement, not just a moment.
Charities and not-for-profit organizations are also reaping the rewards.  The Atlanta chapter of the Susan G. Komen Breast Cancer Foundation sent out a post on a social media site.  It led to over 11,000 visitors to their website in one day.  It was free to send out and how many donations do you think they received from 11,000 visitors?
These are just a few examples of organizations from all sizes in a variety of industries that are cashing in on the new media that is available today.  In each case, it shows the organization embracing Web 2.0 marketing.  They did not just have their one website promoting themselves, but rather had many websites and many people talking about and promoting them… and most often that promotion was free.
Today's Internet-world allows for multimedia applications to provide better content and a deeper connection with potential customers.  This is outstanding news for small to medium sized businesses.  These applications level the playing field with larger companies since these tools are much more affordable than traditional advertising methods.
By applying the strategies from the first post in this series – primarily, to give massive value to your customers and potential customers – along with the Web 2.0 ideas mentioned here, you will be well on your way to attracting more clients and closing more sales.  The next post in this series will solidify the connection, so keep be sure to subscribe to our feed to hear the latest.
Tags: Featured, Web 2.0 Marketing
Feedback
Comments: 5