Best E-mail Marketing Options Aweber vs. MailChimp vs. 1ShoppingCart vs. Infusionsoft vs. MonsterFollowUp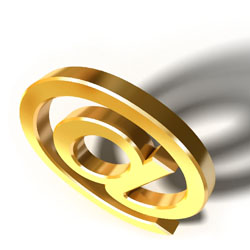 This post is continued from our previous post, Why Most Companies Fail with Lead Follow-up and How You Can Succeed with Email Marketing.
There are quite a few email marketing companies to choose from. These are Aweber, MailChimp, GetResponse, VerticalResponse, iContact and Constant Contact and those with a additional features include 1ShoppingCart, Infusionsoft and MonsterFollowUp (now called Instant Customer).
If you are just getting started as a small to mid-size business and want an affordable, quality email marketing program for sending out follow-up emails, a good option to explore is Aweber.  If you want to use API (or if have a low number of subscribers, want a free account and are not doing any affiliate marketing) checkout MailChimp.  If you are strictly selling products so want the follow-up to be in the same program as your shopping cart, look into 1ShoppingCart.  When you have a large list and want all the bells and whistles and want to incorporate your email marketing with your customer relationship management system (CRM),  Infusionsoft is an outstanding solution but can be cost-prohibitive for those who are just starting out.  When incorporating text, voice mail, webinars and more-MosterFollowUp (now Instant Customer) brings all these  together.
Here's a bit more detail and quick review of the best:
1. Aweber
Aweber is used by a majority of internet marketing professionals.  Since it has been around for quite a while and is the most popular, it is incorporated into the vast majority of the online marketing tools (membership sites, shopping carts, etc.).  Its deliverability rate is outstanding.  I have used several email marketing softwares in the past, and I can say that this is one of the best out there.
Aweber Pricing
$1 for the first month and then $19 each month for up to 500 users.  Then, add the below fees for subscriptions over 500…

2. MailChimp
If you are a company that's not doing any affiliate marketing and plan to heavily use API (to sync with CRM, Shopping Cart, etc.), then MailChimp could be for you.  Their API access is better than other programs.  It is also nice that it's free for the first 500 subscribers. The downsides to using it, however, are its confusing interface and its incapability for affiliate marketing.  I have used MailChimp for myself and clients who've matched this criteria.  Note: with the free account, each email you send out will have their logo on it.  You can pay for an account to remove their logo.
MailChimp Pricing is below:

1ShoppingCart.com is an excellent tool for selling products online and it includes an autoresponder email system.  If you want your email marketing and shopping cart in the same place, 1ShoppingCart may be your answer.  I have used 1ShoppingCart.com for products and related email marketing.
1ShoppingCart Pricing
$3.95 the first month and then per the pricing below

4. Infusionsoft
Comparing Infusionsoft to those mentioned above is like comparing apples to oranges.  Infusionsoft allows you to incorporate your email marketing as part of a true customer relationship management (CRM) software and can include a shopping cart and affiliate tracking.  It is an outstanding all-in-one solution.  If you want everything under one roof, Infusionsoft could be a good option for you.
InfusionSoft Pricing

Update: Since this post was written, MonsterFollowUp is in the process is re-branded as Instant Customer.  We are loving this tool more and more – primarily due to the integration of so many follow-up methods.  When the re-brand is complete, we'll update this post with the new pricing.  
MonsterFollowUp also takes follow-up to a whole new level.  It incorporates lead capture and response via email, text and voicemail and offers the option for simulated live webinars.  So if you have a need for versatility and communicating through multiple channels, then it would be worth looking into MonsterFollowUp.  The snapshot below shows a small portion of the options included in the package…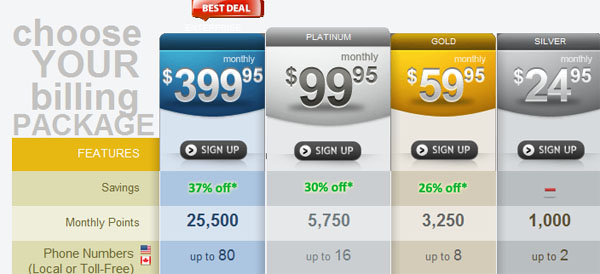 Hopefully this guide will assist in your decision of which software to use.  Overall, just getting comfortable with one may be the best way to go.  You can take advantage of the free or discounted trial periods to find which one you like best.
The important part is that you start using one – and use it properly to increase your leads and sales!
Again, we hope you found this to be a helpful guide.  If you did, or if you have any additional questions or comments on what you'd like to see on this blog, then go ahead and tell us by leaving a comment below.
One final note / disclaimer:  Some of the above links are affiliate links.  That means when you use these links to buy the product, we get paid a portion of that sale.  You are not paying any more for the product and in many cases, our links allows you to get a discount.  It's part of how we pay the bills here, so thank you for using them.  If you are choosing to purchase one of these programs, we appreciate you using our link.
By the way, if all of this was overwhelming for you, part of what we do is set up and customize email marketing programs for clients.  It includes customized email templates, customized landing pages with opt-in boxes and training on how to best create the system.  In addition, if writing the emails and keeping up with the task of sending out the emails is beyond your interest, then we have professional writers and web support staff who can take care of that for you as well.
Tags: 1ShoppingCart, aweber, email marketing, Infusionsoft, MailChimp, MosterFollowUp
Feedback
Comments: 5