Why Most Companies Fail with Lead Follow-up and How You Can Succeed with Email Marketing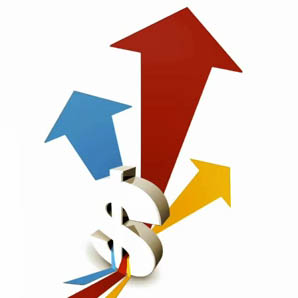 Every business needs more of two things: customers and sales. To earn new customers and sales, your prospects need to learn to like and trust you. Prospects give you their trust when you provide them with what they want- quality content, for starters- but that's just the beginning of your whole online marketing task.
The fastest, most affordable method of finding new customers and converting them into actual buyers is by leveraging the online marketing tools available today. While it's great to have articles, videos and press releases about your company, as well as being on top of search engine results, those are just the tip of the iceberg- you have to do more than those things.
A typical website has a response rate of less than 1%. If you've gone to the work of getting people to your site, then the next step for you is to get them into your sales funnel.
The simplest way to accomplish this is by offering something of value to your users. For example, if you offer a free video series or a white paper or a blueprint to whatever it is you do (i.e. quality content that helps them), then it's most likely that potential customers are going to sign up for a free newsletter, and share to you their email address and other personal information.
The next thing to do is to follow-up. This is the backbone of  what's commonly known among internet marketers as online lead generation. Ask any successful sales trainer or business, and they'll surely tell you that follow-up is the key to a successful sales conversion. Sadly, however, the truth is that majority of leads are never followed up with by most businesses because they're not aware of how effective it is- even those who've been around for quite a long time now.
You really have to follow-up with a prospect through email. Sales are not made the first time someone sees you or your product, but they are made by the 5th, 6th or 7th follow-up. And if you're trying to grow your business online, emails is one of the best ways to go. Use your email client or an online email marketing software to do it.
The disadvantage of using your own email program is that you are often limited by the number of messages you can send out and at one time (Outlook limits it to 50), you have to mail merge to add personal information. You also cannot set automated follow-up emails.
Therefore, if you have a lot of prospects to follow-up with, an online e-mail marketing software is your best solution. This allows you to send all the e-mails you like, you can set automatic follow-ups and the deliverability rates are typically over 99%. The disadvantage can be the cost since you have to pay a monthly fee. Still, it will be worth the investment to save your time and allow you to convert prospects to customers.
This post is continued in Best E-mail Marketing Options Aweber vs. MailChimp vs. 1ShoppingCart vs. Infusionsoft vs. MonsterFollowUp.
Tags: email marketing, lead follow-up
Feedback
Comments: 4