The Importance of a Map in Life, the Grand Tetons and Online Marketing
There's an old expression that says, "the time to have the map is before you go into the woods."  This applies when hiking into the wilderness or going "into the woods" of online marketing.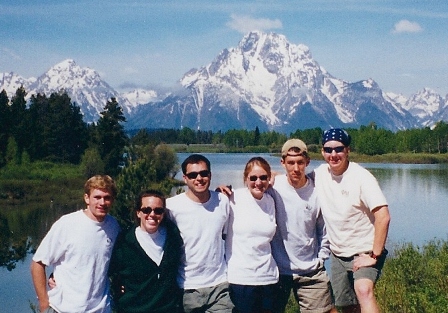 Today's video recounts a time when I hiked into the Grand Tetons with five great friends and had quite an adventure, and it shares the overview of the online marketing mind-map we're using today in our online marketing efforts.  Click the play button on the video below to play the short video.  It's less than 3 and 1/2 minutes long, but shares an important lesson and I'd love to hear your thoughts.  Please share them in the comments below.  Enjoy!
For those interested in knowing if and how online marketing could work for them, you can have a fully customized online marketing mind-map, like the one shown in this video, created for you.
It reveals the key strategies that turned failing businesses into thriving businesses, increasing sales an average of 18%.
Online Marketing Mind Map
The customized mind-map comes with a one hour consultation session to explain the details and can serve as the blueprint for an online marketing strategy.
We're offering the online marketing mind-map and consultation at over 50% off for a limited time through this link.
If you know a business owner, sales professional, author, speaker, expert or coach that would benefit from this, please use the share icons below to share this with them or post to your social media profile.
Thank you and go forth to light, love and serve the world and make it an outstanding day!
Tags: Internet Marketing Mind Map, Internet Marketing Strategy, Online Marketing mind map, Online Marketing Strategy
Be the first to write a comment.