Instant Customer Revolution Bonus Coaching Program
Update: Coaching announced for latest program! See details here: Instant Customer Revolution Bonus
——————–
Here's the previous page from the previous name of this program…
Let's get right to the point on our Cross Channel Mojo Bonus and how to join our Cross Channel Marketing Inner Circle for free.
From private training, step by step blueprints to follow and access to a trained outsourced team to a brand new Kindle Fire, it's all here. We're calling this the Fast Start to Success Cross Channel Mojo Bonus so you can have the strategies and resources to make your fast start as simple as possible. We have been using this system as part of our real, full-time, online marketing business for clients and have had success with it. (If you are not familiar with this program, access Cross Channel Mojo here.)
Cross Channel Mojo Bonus
Cross Channel Mojo Bonus offered by Patrick O'Donnell
with RevStream Marketing (RSM).
Patrick's Background: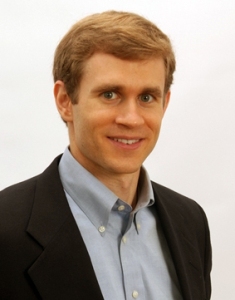 Graduated from Ga. Tech in 1999
Upon graduation, purchased Internet Marketing Franchise
Grew Franchise to be #1 in sales in the United States, before selling it
Worked as VP-Marketing marketing with local firm, tripled annual revenues to over 8 figures, during time with the firm
Started own Internet Marketing Business (for the 2nd time), this time called RevStream Marketing
Long-time subscriber and user of Mike's products (Traffic Geyser and Instant Customer) and programs: Purchased Main Street Marketing Machines and attended the Social Media Marketing Machines live event earlier this year. (Image to right shows Patrick at dinner with Mike and his team in San Diego)
Created a system around the offerings, hired staff and currently running the firm, headquartered in Atlanta, GA with a team of top talent from around the world, both locally and overseas, primarily in Manila and Shanghai.
Marketing campaigns for clients have led to millions of dollars in sales including one single sale over $2 million.
…so we shared the background so you can know that this coming from someone who is using these products and running a real business.
As part of the Cross Channel Mojo Launch,
you can join our Cross Channel Inner-Circle for Free.
It includes:
A PRIVATE webcast with an Instant Customer internal staff member and true guru of Cross Channel Marketing!
Access to our TRAINED, outsourced team to do work for you
Our Online Marketing Mind Map with 116 components in 15 categories that we've used to set-up campaigns for our clients to dominate niches
…and of course, the details on how to get the best Cross Channel Mojo Bonus!
All you need to do to join is:
Text your name and email to 404-382-5927
That's it. It's simple. Send a text message to the number 404-382-5927 with your name and email address. International users, text to +1 (404) 382-5927.  If you don't want to send a text message, you can complete the web form here.
Again, it's free and no purchase of anything is required (and yes, this is using Instant Customer – see, we really do use it).
Then, when you do purchase Cross Channel Mojo through us, you receive our Fast Start to Success Bonus complete with the following. Press the play button to watch the video below or scroll down for the details.

Or, view our Cross Channel Mojo Bonus on YouTube.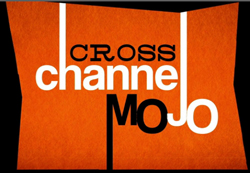 What's included in our Cross Channel Mojo bonus?
Twelve (12) bonuses to help you reach success fast!
Bonus 1. PRIVATE Q&A + webcast with Instant Customer guru
You supply the questions for and get access to our PRIVATE webcast + Q&A with Instant Customer internal staff member, true guru of cross channel marketing (and a dear friend of ours)!
Bonus 2. Inside Secrets on Top Strategies from Us and All Star Marketers
One of Mike's commandments is 'Model the Best.' Having the top strategies used by those who have reached 6 figures in business quickly, and modeling them, makes you reach success faster. From meetings, live events and masterminds with top marketers, the top strategies are here. This is having the best of the best strategies in your hands immediately. It includes the golden nuggets from the notes from previous live events Mike and his team have put on. You can see how we have done it and how you can too.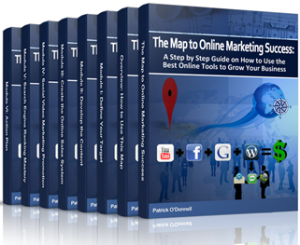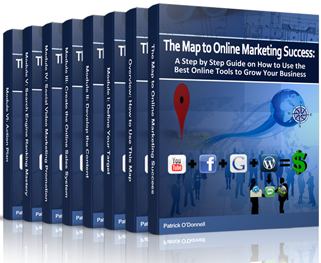 Bonus 3. The Map to Defining the Target in Marketing Campaigns
It's knowing where you are going before you start that keeps you on track. This shows the exact steps to take to define where a campaign is going with keyword and domain research.
Bonus 4. The Map to Developing Content for Marketing Campaigns
How to determine and package the best offer and create affordable videos and website content. It's a .pdf packed with over 20 pages of info-rich content.
Bonus 5. The Map to Setting-up Your Online Sales System
It's not enough just to have an online presence. You need a sales system that captures leads and follow-ups automatically across multiple channels. This offers the step by step blueprint to setting up your website, Facebook page and video channels.
Bonus 6. Social Video Marketing
Without proper promotion, your great content will never be found. Promotion is key. This .pdf includes over 20 pages showing the exact steps to take when promoting videos, blog posts and Facebook.
Bonus 7. Google Places and Search Engine Mastery
It all comes back to being found online. This map shows how we've helped clients reach success in local search listings quickly by coming up #1 in Google Places. Again, it's having the map and following it to reach success.
Bonus 8. Copy of our Contracts
We are not attorneys and you should certainly check with your attorney before starting a business or using any legal forms, but we'll share with you our contracts so you'll have a place to get started. These include both the contracts for clients and for hiring contractors.
Bonus 9. How to Capture Leads on the Go
We'll share a great resource for you to use to quickly and easily capture leads while at networking events and how to create your very own for FREE.
Bonus 10. Patrick's personal number and email to send questions
When starting anything new, you're bound to get stuck & have quick questions. In addition to the private webcast to answer questions, you'll also get Patrick's personal number and email so you can send text messages or emails with any questions you may have to get you going again asap, and we'll be available to follow-up by phone for as well.
Bonus 11. A team to do the work for you at wholesale prices.
As an Inner-Circle, you'd get access to our team to take care of work for you, but with the bonus, you'd have access a wholesales prices. This allows you to sell the services to others and then our team will take care of the work for you and the discounted rate, so you still make a great profit and don't have to take the time to build your own team.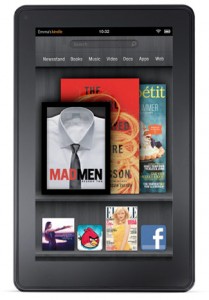 …so all of those should give you everything you need to reach success fast! Plus, you'll receive…
Bonus 12. A brand new Kindle Fire
To be successful, you must always be gaining knowledge. Reading and learning from the best so you can model their success is a key to reaching that success faster. If you don't know already, the Kindle Fire is a 7-inch tablet that links seamlessly with Amazon's impressive collection of digital music, video, magazine, and book services in one easy-to-use package.
Guarantee and Next Step
Remember Cross Channel Mojo is guaranteed. If you're not happy within 30 days, you can cancel for a full refund, but we're sure you're going to be happy with this program.
Of course, please let us know if you have questions. We look forward to helping you reach success fast. Click the 'Add to Cart' button below to purchase Cross Channel Mojo, and after you do, remember to join our inner circle to learn how to access the bonuses.

Tags: Cross Channel Marketing, Cross Channel Mojo, Cross Channel Mojo Bonus
Feedback
Comments: 1