Google Places Setup and Optimization Service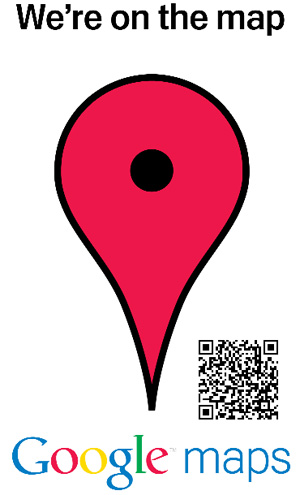 ***Update: Due to the recent changes with Google+ Local replacing Google Places, this page is no longer valid.  Contact us for custom solutions related to help with your Google+ Local page and other local directory listings.
Google Places (formerly known as Google Local Business Center) is where you claim – and optimize – your business listing to be found in the Google Maps search results.
This is obviously a critical part of the strategy a business must take to be found by potential customers in its geographic area.
For a more detailed description, see our blog post, Google Places Key to Being Found in Local Search Results.
As described in that blog post, this is a free service from Google that you can set-up yourself, but this is a service we provide since busy business owners ask, "Can you do it for me?"
Note: Completing your Google Places page for inclusion in Google Maps is just one part of the full strategy to being found online, but it is an important one.  That is why we include it for free in every full online lead generation campaign that we offer.
Also, after you purchase your Google Pages optimization with us, and later decide to pursue a full campaign, the fee for the optimization will be applied to the campaign fee.

Our Google Places set-up service includes:
Your Google Places account set-up with the highest level of professionalism
Ensuring all Google rules and guidelines for submission are followed
Keyword and keyphrase research to determine what keywords your potential customers are entering in the search results
Keyword optimization and uploads of the photos and videos that you provide us
Completion of all components that contribute to a complete profile, which results in a higher ranking in Google Maps
Since posts expire after 30 days, monthly posts added to ensure you keep the page up to date
A guaranteed investment in your future:
The fee for this service depends on many factors.  When we take on an online marketing campaign, we want to ensure we know and understand the needs and goals of a business.  Google Places Optimization is a key part of all of our online marketing campaigns.  If you choose to only proceed with Google Places Optimzation, you can enter your details in the form below and we will be in touch with you for the investment.  As you can imagine, "Pest Control New York" or "Pest Control Los Angeles" takes much more work than "Pest Control Easy Troy Wisconsin."  Our fees are of course based on the amount of work involved to help you reach your goals.
We will let you know the fee upfront and there are no contracts.  You can cancel at any time.
To begin now, simply fill out the form below with your company's information and you will be on your way to enhancing your Google Places page!
Update: Form removed after the update.  Contact us if you would like more details on the latest optimization options.
Note: We are not affiliated with Google in any way (we just like and use a lot of their products to generate results).