Learn The Truth in Online Marketing
Does Your Business Have all the Leads & Sales it can Handle?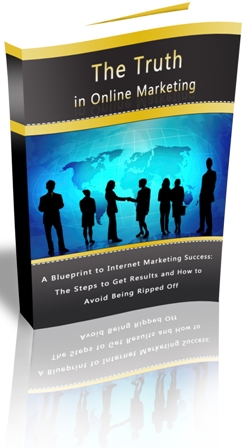 Dun & Bradstreet reports…
The Economy Killed 81,616 Businesses in 2010, but Free Report Reveals How Some Had Their Best Year Ever Increasing Business an Average of 18%
This FREE Special Report Reveals How!
The Truth in Online Marketing:
A Blueprint to Internet Marketing Success:
The Steps to Get Results and How to Avoid Being Ripped Off
Plus, Get a FREE Analysis of Your Online Presence ($500 value)
Simply enter your e-mail in the box on the upper right of this page.
Or if you prefer to see how other follow-up methods work, you can:
1. Text us at 1-858-598-3980 with your name, e-mail, the website you'd like analyzed and the number 12476, or
2. Call toll free 1-866-603-3995 and enter the PIN # 12476.
Let's Get Started!
If you found this helpful, please use the buttons below to share this with those who could benefit from this information. Thank you!